Bai Raga Mustapha is 63 years old and has 11 children. She lives with her husband and youngest son, as well as her sister's children and their children, in one house in Barangay Solon, Sultan Mastura municipality, Shariff Kabunsuan. The 150 families living in Barangay Solon are related to each other in one way or another; the result of Bai Raga's father having married and divorced more than 10 times.

During a visit, Bai Raga talked about the difficulty of going to the market and buying food that is halal or permissible by the Holy Qur'an. Fortunately she is able to buy what she needs from the brother of her father's former tenant who sells poultry and beef which he gets from a respectable Muslim man who has gone on a pilgrimage to Mecca. Bai Raga explains that such a religious man would never sell meat that is not slaughtered in the proper Islamic way.

When she is not at home cooking her food herself, Bai Raga is very careful about where to eat. She does not just eat in any restaurant because she is not sure that the food served is really halal. This is why traveling can be quite burdensome for Muslims like Bai Raga. At least when she is in Cotabato City on an errand, she knows where to go to eat. There is a carinderia or a small side-walk restaurant owned by a Muslim, who Bai Raga is assured, only cooks halal food.

Weddings are another problem because, although no pork is served, Bai Raga feels she cannot be 100% sure that the ingredients used in cooking do not have any pork by-products in them. So to be on the safe side, Bai Raga does not eat during weddings. There was even a period of two years when Bai Raga stopped eating bread because a visiting ustadz had informed her that the non-Muslim bakers in Manila bake cream bread pandesal using margarine or lard made of pork by-products. This made her suspicious of all bakeries and she has since then refused to eat any kind of bread.

Like Bai Raga, Ustadz Ebrahim Buisan, a faith healter and Islamic teacher, is not sure what to think of all the products available in the market. Are they halal or not? This has always been the dilemma of Muslims who look for halal food, but because most of the food has not been certified halal, they end up buying canned goods like beans and sardines, which they assume are halal simply because there is no pork in them.


Not surprisingly, when in 2007 Tam's Bakery became the first business establishment to have its bread certified halal by the Muslim Mindanao Halal Certification Board, Inc. (MMHCBI), Bai Raga, Ustadz Ebrahim, and other Muslims, started patronizing the bakery for its halal bread and pastries. In those early months, the bread in Tam's Bakery would be sold out by four o'clock in the afternoon. It apparently did not matter that the owner was a non-Muslim.

Soon, other entrepreneurs followed suit in applying for halal certification. They persevered for months in gathering all the requirements before finally being able to meet the standards set by MMHCBI. As of September 2008, around five (5) business establishments have been certified halal by MMHCBI and eight (8) others are on the waiting list.

Through word of mouth and with the help of DXMY's popular weekly radio program, Suara na Talained (Voice of Mindanao), Muslim communities as far as Davao del Sur, Tawi-Tawi, Basilan, Jolo and Zamboanga are kept abreast about what business establishments have been certified halal by the MMHCBI. Apart from this, the show gives the public tips on how to set up their own halal business, and helps them distinguish between halal and haram.



For Akmad G. Donia, one of the anchors of Suara na Talained, Muslim consumers should question what they eat. He says, "We should aim for excellence and never be quick to say, 'this is okay' just because there is nothing else." The Philippine Halal Consumer Watch (PhilHalal), which Akmad is the president of, is a group of concerned consumers who formed the organization to do just that. PhilHalal has already made inquiries with manufacturers of Clusivol and Ajinomoto about whether the ingredients used in the products are halal. It has been more than a month yet no response has been received which is why PhilHalal is not recommending the purchase of these products. "In case of doubt, avoid it," Akmad reasons.

Aside from directly confronting manufacturers, another of PhilHalal's major activities is visiting schools and other venues to inform Muslim audiences that halal is more than not eating pork. It also involves meeting the international hygiene and sanitation standards of Hazard Analysis and Critical Control Points (HACCP), Standard Sanitation Operating Procedures (SSOP), Good Manufacturing Practices (GMP), and Organization for International Standardization (ISO). Akmad never fails to point out to consumers their important role in the development of the Philippine halal food industry. "You have to drive the demand for halal," Akmad tells them.

As brand new as it is, PhilHalal has big plans like expanding membership to include non-government organizations (NGOs) in order to make PhilHalal a force to reckon with. Other priorities are to promote halal in socio-economic reconstruction development plan in conflict-affected areas, and to lobby for policy support. Needless to say, PhilHalal is very supportive of all halal certifying bodies but especially of MMHCBI because it is based in ARMM and therefore is the easiest to contact.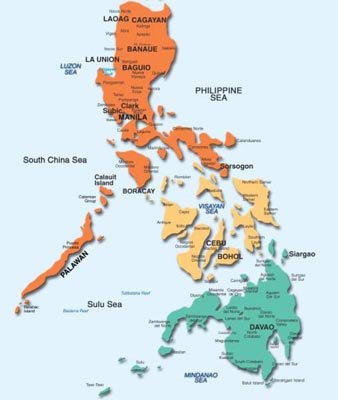 A day will come when Muslims in the Philippines will not anymore have to buy products from Thailand and Malaysia which have been certified halal there. Akmad points out, "This stop-gap solution to the halal demand in the Philippines only succeeds in making us Muslims more dependent on what foreign countries have to offer. Let's instead patronize our own halal products!"